The Twentyfirst Century Kabuliwalas of India
5 mins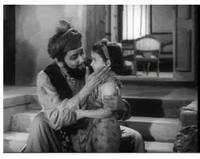 Rabindranath Tagore (Bengali poet, novelist, playwright, painter and musician) is renowned for so many works of art that it seems almost criminal to dwell on a personal favorite. Yet I must. Tagore's Kabuliwala is a poignant tale set in Calcutta about a poor Pathan from Afghanistan (Abdur Rehman Khan) who lives with his old mother and his little daughter Ameena. Khan is a widower and has had to mortgage his land and home to pay for the treatment of Ameena, who's just recovered from a long illness. Khan realises that the only way he can earn money to pay off his debts is to travel to India and take up some trade there. Khan eventually arrives in Calcutta and begins peddling wares he's brought from his homeland: almonds, fruit, and shawls. You can read the rest of the story here on Angelfire (English) or this Bengali version or a pictorial review of the film based on this story.
Eleven years into the twenty-first century, India has close to 100 million Rehman Khans. If India's 100 million migrant population were a separate country, they'd rank #12 (above Phillipines and below Mexico)! Ponder on that for a bit.
The elephant in the room – Bihar
Historically, dirt-poor Bihar has contributed the greatest numbers of migrant workers. By going to areas that have benefited from India's nine percent-plus growth, landless migrants can make more in a few months than they would the entire year in Bihar. Extreme poverty, lack of jobs, illiteracy and other factors force the migrants from Bihar (and Uttar Pradesh) to move to other parts of India. Although no official figures of migration from Uttar Pradesh are available, unofficial estimates place mass movement to Maharashtra, particularly to Mumbai, to the tune of 5-6 million. The migrants go to nearly all parts of India – from Jammu and Kashmir to Pondicherry, from Kerala to Goa. Their favourite destinations are metros like Mumbai, Delhi, Kolkata and Bangalore or industrial hubs like Surat, Ahmedabad, Ludhiana and Jalandhar. In Delhi and surrounding areas, nearly one million Biharis are believed to be working in different sectors – as construction workers, rickshaw pullers, auto-rickshaw drivers and, of course, also in multinationals. In Mumbai, migrants dominate sectors like pharmaceuticals, security services, real estate and dairy in various capacities.
The Nitish Kumar government, which recently won a landslide re-election in Bihar, laud the contributions of their migrant populations in Maharashtra and other states while highlighting that state initiatives are reducing the migration (Business Standard's State initiatives check migration of Bihari labourers).
Other Migration Routes
A recent study (by Centre for Micro Finance, IFMR Research) on remittance trends by migrants lists four other leading migration routes:
Rural/semi-urban Tamil Nadu (South) to Mumbai (West)

: People from Tamil Nadu have been migrating
to Mumbai in large numbers since the 1960s. Recent migrants come in search of construction labor work or jobs in shipping rigs.

Rural Bihar (East) to semi-urban Hoskote (South)

: Hoskote, near Bangalore, has benefited from Bangalore's rapid urbanization. Small-scale timber yards, brick kilns and iron foundries are widespread around Hoskote, attracting migrant workers from Bihar.

Semi-urban West Bengal (East) to Delhi

: Migrants from eastern West Bengal work in numerous household textile and jewelry workshops. The long history of migration means that migrant community is well organized with many migrants working to support the community as cooks, barbers, and priests.

Rural Orissa (East) to Surat (West)

: Migration from east to west, between Orissa and Gujarat is also a route that has grown popular in recent years. Workers from Orissa arrive in Surat to primarily work in the successful and large diamond-processing industry. Similar to migrants in Delhi, the community here is close-knit.
Missing Link in India's Development
A 2008 study by Deshingkar & Farrington (Overseas Development Institute) and Rajiv Khandelwal (CEO of Aajeevika Bureau) concludes that migration in India faces an almost total absence of forward-thinking policies. Rejecting policies to keep them in rural areas as unrealistic, their research paper (PDF link) identifies the kinds of migrant support that are needed if migrants are to continue adding to economic growth as they currently do, but at lower personal cost than at present. Specific findings and recommendations:
Bihari migrants remitted Rs. 4.5 billion ($100 million) in 2006. Oriya migrants remitted Rs. 20 billion in 2007.
Migrants are preferred over local labour by employers because they are cheaper, work harder and are not unionised.
Urban policies, especially on housing, do not simply neglect migrants, but actively discriminate against them.
Practical areas for migrant support include improved access to market information, skills enhancement, certification of identity, remittances, housing and continued access to health, education and social assistance whilst 'on the move'.
In the absence of government policies for migrants, NGOs like Aajeevika in Rajasthan have stepped in to fill the void. With a membership boasting 50,000, Aajeevika provides identity cards, counseling, skills training, and financial inclusion services.
I end this narrative on India's migrant population with some of the closing passages from the story. It brings back memories of the first time it brought a lump in my throat as I read it in a school textbook.
He came close up to me holding out his offerings and said: "I brought these few things, sir, for the little one. Will you give them to her?"

I took them and was going to pay him, but he caught my hand and said: "You are very kind, sir! Keep me in your recollection. Do not offer me money! You have a little girl, I too have one like her in my own home. I think of her, and bring fruits to your child, not to make a profit for myself."

Saying this, he put his hand inside his big loose robe, and brought out a small and dirty piece of paper. With great care he unfolded this, and smoothed it out with both hands on my table. It bore the impression of a little band. Not a photograph. Not a drawing. The impression of an ink-smeared hand laid flat on the paper. This touch of his own little daughter had been always on his heart, as he had come year after year to Calcutta, to sell his wares in the streets.
Next post in this series on migrant workers – Banking for India's Domestic Migrants.