Justrojgar – India's newest BOP employment exchange
2 mins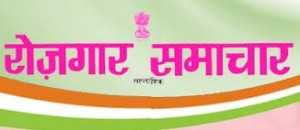 Seattle and Bangalore-based Upaya Social Ventures alerted me about their recent investment into Justrojgar.com. While terms of the deal are not disclosed, Upaya has previously announced that their seed investments are in the $25,000 to $75,000 so Justrojgar is likely within that range. The press release blurb sets the context for Justrojgar thus:
Justrojgar was designed as a social venture to bridge the demand-supply gap in the service industry by creating a comprehensive ecosystem to train job seekers and link them with potential employers. For corporate clients, service employees can fill roles such as janitors, security guards, and porters, while in a domestic setting these positions can include full- and part-time housekeepers, cooks, doormen, and caretakers. Through its partnership with Upaya, Justrojgar will build on its pilot National Capital Region operations to establish a national footprint for skilling and placing the manpower needed to fill the massive national labor market shortage for formalized service work.
This is great news for the BOP employment sector – a sector currently being served by only one startup (Babajob.com). We first wrote about Babajob in Apr 2011 here. The unorganized employment sector is attracting some VC attention – Babajob went on to raise a Series A round from Khosla Impact and Gray Ghost in May 2012.
Justrojgar doesn't plan to be just a jobs marketplace like Babajob. They envision the website as a complement to its other efforts to recruit, train, place, and support service sector employees. Justrojgar is also fostering on-the-ground partnerships with the government, NGOs, corporates, industries, microfinance institutions and microfinance associations to fully realize the potential of its platform.
"This strategic partnership will afford Justrojgar the resources and expertise needed to connect those living in extreme poverty with an ever-expanding array of opportunities in the service sector," said Ajaya Mohapatra, Managing Director of Techpeople, the parent company of Justrojgar. "Together we are working to ensure rojgar (jobs) for the poor in a way that is just and equitable for all," said Mohapatra.