Babajob closes Series A funding from Khosla Impact and Gray Ghost Ventures.. 3 months ago
3 mins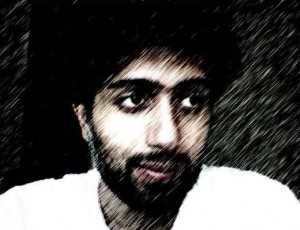 I first wrote about Babajob – a monster in the making in April 2011. I learnt about the existence of Khosla Impact only 4-odd months ago and promptly wrote about the Khosla Impact Careers resource in this post. A few weeks later, the very same Khosla Careers page displayed 3 job listings which undeniably pointed to Babajob – even Moose Mason would have deduced that Babajob had been funded by Khosla Impact!
So why didn't I "break" that story in May (May 26 to be precise)? The answer warrants a separate post and I'll get to it next week. Meanwhile, let's look at what Babajob is announcing now via their official press release – shared last night.
Highlights
Rs. 7 Crores in Series A financing led by Gray Ghost Ventures and Khosla Impact Fund.

Works out close to US $1.3 million at the exchange rate of 55.

Ravi Venkatesan (former Chairman, Microsoft India and current Infosys Director) joins as independent director.

High-profile validation I'd say.

Bryan Cayce (Gray Ghost) joins the board as well – not included in press release below but confirmed by Babajob's Kashyap.

2012 looking like an inflexion year for Babajob

8X growth in online visitors and 10X increase in job applications between Jan 2012 and present.

Tens of thousands of employers on Babajob

Over 1 million cumulative jobs posted on Babajob

This figure was 550,000 fifteen months ago
Complete press release
Babajob Services Pvt Ltd announced today it has raised Rs. 7 Crore in a Series A financing led by Gray Ghost Ventures and Khosla Impact Fund. The capital will allow Babajob.com to further develop its product offering for employers and scale its operation beyond the current two million monthly mobile and web page views.
Babajob.com's mission is to bring efficiency and transparency to informal job markets, offering job seekers better paying jobs that are closer to home and enabling employers who hire informal labor to save time and effort.
Employers of informal labor lack digital solutions for their hiring needs, and often resort to cumbersome offline methods to source appropriate candidates for their open positions.
To solve this problem, Babajob built India's largest digital database of informal sector jobs and job seekers, providing access to both employers and seekers through a variety of digital channels, including web, voice and mobile services in several local languages. The Company has experienced 8x growth in online visitors and 10x increase in job applications since the start of 2012.
Babajob's team has extensive experience building technology products and services. CEO and founder, Sean Blagsvedt, previously co-founded Microsoft Research India and was instrumental in building the Technology for Emerging Markets group. The management team includes: Vir Kashyap, COO, with previous experience in finance at Morgan Stanley and Vega and at startup Epinions.com; Maya Chandrasekaran, Director of Strategic Partnerships, previously with microfinance institution Janalakshmi; Vinay Vasant, Director of Employer Relations; and regional sales head Anjan Kumar, formerly of Monster.com. In addition, Ravi Venkatesan, former Chairman of Microsoft India and Independent Board Member of Infosys Limited and AB Volvo, has joined the company's Board of Directors.
On the Company's leading position in India's informal labor market, Kashyap stated, "tens of thousands of employers have posted over 1,000,000 jobs on our platform and are signing up to find qualified job seekers for BPO work, sales positions, delivery and collections roles, and even cooks and drivers."
Informal sector job seekers in India are increasingly getting access to Internet-connected devices, which enable them to take advantage of tools that other job seekers have enjoyed for years. Babajob is able to serve these users as well as job seekers with just a feature phone; all that is required to register for the service is a phone number.
Vinod Khosla said of the Company, "Babajob has dared to imagine a future where anyone with a phone can find a better job or hire some help, from maids to sales representatives. The efficiency that technology can bring to the large informal job market will delight even the most hardened skeptics"