Satyamev Jayate – Is ANYBODY in South India Watching?
2 mins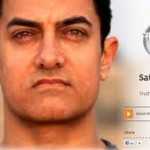 After reading the umpteenth article about Aamir Khan's Satyamev Jayate, I decided it was finally time to do some good old fashioned digging, using Google Trends. All trend graphs in this post are for query term "satyamev jayate". I might dig into episode-specific query terms in a subsequent post.

Changing the time frame to "Last 30 days" yields the expected weekly (Sunday) trend. Jun 17 episode (domestic violence) drew more searchers than Jun 24 (pesticides & organic food). The Sunday search volume probably correlates with TRPs.

Where (in the world) are Indians searching for "satyamev jayate"? While UAE & Singapore near the top of the list are not surprising, US and UK at the bottom of the Top 10 regions does surprise me. Availability/cost of the Star Plus channel in certain international markets? More theories in the last section below.
| | |
| --- | --- |
| Last 12 months | Last 30 days |
Drilling down into the "India searchers" – THIS is where it gets really interesting.
The table (on the left) shows top 10 states and cities for the last 12 months; the table (on the right) shows top 10 states/cities for the last 30 days. Surprising findings:
Not a single South Indian state/city in the Top 10.
Mahape is a suburb of Navi Mumbai (yes – had to look that up)
Assam the top state in the last 30 days! There are no densely populated cities in Assam and the entire state population is about 35 million.
Punjab tears into the Top 10 in the last 30 days — possibly due to the episode on pesticides?
| | |
| --- | --- |
| States and Cities – Last 12 months | States and Cities – Last 30 days |
Who are these searchers?
Web searchers of "satyamev jayate" fall into one or more of these buckets (let me know if I missed any):
They either don't subscribe to Star Plus, or have missed the show and want to watch it online at satyamevjayate.in
They want to engage/interact with the show – the website offers numerous interaction features – comments, Ask a question, Share your story, Share your solution… It's quite exhaustive actually.
Call to action (polls, donations, etc.) for people who've watched the show