List of Social Enterprises in Bangalore
9 mins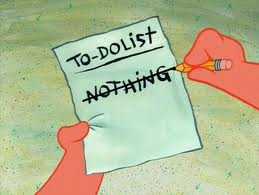 This list has been on my todo list for a while 🙂 but a glance at the search query logs last month told me that an incomplete list (sooner) might be better than a perfect list (later). It will also be revealing as to how many of the Bangalore enterprises I've actually written about (Hint: there are a few "pending").
I present the list in the tried and tested alphabetical order.
Artoo: started by young turk Sameer Segal 2 years ago with a (then) vision of a "Paperless Microfinance" world. Developed Android-based and cloud-powered software for MFI field agents. I interviewed Sameer and wrote about them last May. Ran into him at the Meta Refresh conference and he had some interesting new updates. Artoo booked fairly significant revenue from its partnerships. They don't "need to" fundraise but they still might. Besides financial inclusion, they are also focused on the Healthcare and Distribution verticals.
Ayurvaid Hospitals: India's 1st NABH Accredited Ayurveda Hospital with the following core purpose – "We believe in care that enables whole person health and sustained wellbeing, by empowering our community of patients and their families, doctors, and caregivers, and through relationships that uphold trust."
Babajob: During the early days of this blog, I interviewed Sean Blagsvedt (Babajob's Founder & CEO) and wrote A monster in the making: the Babajob story. A follow-on update is just round the corner.
Desicrew: A rural BPO that's technically based in Chennai but since Rajiv Kuchhal (angel investor and mentor) is based in Bangalore, including them here. I wrote a brief writeup shortly after they had closed a Series A round.
DESI Power: Leaving aside the fact that they have an incredibly frustrating website, DESI Power Decentralized power generation and job creation in India's villages.
Embrace: 20 million low-birth-weight and premature babies are born every year. Embrace's mission to advance maternal and child health by delivering innovative solutions to the world's most vulnerable populations. A low-cost infant baby warmer is their first product.
Envirofit: With the sale of 350,000 Envirofit clean stoves, over 1 million people breathe healthier air, spend less time and money on cooking fuel, place a smaller demand on their forests, and emit less greenhouse gases. Offices in Fort Collins, Colorado and Bangalore.
Head Held High: An early stage social enterprise with aspirations to become the largest vocational training institute in the world, Head Held High boasts of a training program that provides BPO-level education for illiterate villagers in 8 months.
Intuit Fasal: A sophisticated SMS platform to deliver personalized recommendations to farmers and enable them to increase their income. The free SMS+voice service has already reached close to a million farmers and, with its advertiser-based business model, might disrupt paid SMS offerings from the likes of Reuters Market Light. I interviewed Fasal's Senior Product Manager (Shailesh Goyal) a few weeks ago and will publish a detailed post in the near future. [Update: Intuit Fasal quietly disrupting the market intelligence space.]
Janalakshmi: Founded by Ramesh Ramanathan of Janaagraha fame, this urban micro-finance institution is making waves. The MFI is currently has 66 branches in 44 cities across 11 states and a customer base of around 500,000. After raising three rounds of funding (and on the cusp of a fourth round), Janalakshmi is profitable.
Kinara Capital: According to Kinara, there are 26m small enterprises in India, less than 5% of them have access to commercial capital. Kinara provides loans in the range of Rs.1 lac to Rs.10 lacs to small enterprises with turnover of less than Rs.2 Crores, filling the gap between microfinance and commercial capital. Their CEO (Hardika Shah) also kickstarted the increasingly popular 'Social Enterprise Happy Hour club'.
LabourNet: LabourNet's vision is to transform the lives of informal sector workers (93% of India's workforce) from poverty, and lack of social and economic mobility, to become a strong, professionally competent, empowered asset to the nation.Some key stats are 44,000 registered workers, accident insurance to 39,000 workers, training to 6,300 workers, job linkages to 8000+ workers, and registered 20,000 workers into construction welfare board. I interviewed their founder (Solomon Prakash) last year and a post is pending in the Drafts folder.
Logistimo: Logistimo's mobile and cloud supply chain services are used by global relief agencies, large corporations, medium-sized enterprises, small businesses, and Base-of-Pyramid entrepreneurs across multiple verticals (agriculture, dairy, healthcare, disaster response, etc. to name a few). They are a recent winner of Gates Foundation's Grand Challenges Exploration and are pursuing two innovative global health and development research projects, titled "Bulletin Board For Broadcasting Vaccine Supply/Demand" & "Robust Mobile Component for Logistics (mLMIS)" . I interviewed their CTO (Arun Ramanujapuram) late last year and recently met their CEO (Anup Akkihal). A Logistimo blog post is, obviously, overdue.
mDhil: is a 4-year old start-up that's now India's largest online health community, primarily targeting urban Indian. mDhil creates and distributes basic healthcare information for the Indian user via text messaging, mobile web, and interactive digital content. Their original video content (136 Youtube videos) have garnered over 1.2 million views. Most popular topics include sexual health and women's health, diet and nutrition, and beauty, lifestyle diseases, exercise, etc. mDhil has over 200,000 Facebook fans and is clearly a key tool of audience engagement. I interviewed their CEO (Nandu Madhava) last month and an mDhil post is, obviously, around the corner.
Maya Organic: is Solomon Prakash's first social enterprise foray (LabourNet being the first) which works with artisans to develop high quality products (lacware toys, educational aids and home accessories) and market them through dealer networks and trade shows.
Micrograam: A different kind of peer to peer lending platform. Interest rates capped at 18% (much lower compared to usual MFI rates of 26-36%). Loan default guarantors for education loans; students begin repaying the loan after job placement. Student job placement rate for MicroGraam supported students has been 100% to-date. Micrograam recently introduced micro-venture investment models where the repayment is in the form of revenue sharing, rather than interest. The tenure will be for three years and from the second year the repayment of principal and profit share will kick in.
Milaap: completes the troika of three Bangalore-based peer-to-peer lending platforms. They specifically focus in the areas of clean water, sanitation, education, energy and small enterprise development. Incubated at IIM-Bangalore and having raised funding from angel investors, they recently raised a round from Unitus Seed Fund.
Industree Crafts: Industree Crafts Foundation (ICF) is the non-profit wing and works on building the production base, enabling artisans to become owners of their enterprises. Industree Crafts Private Limited (ICPL) is the for-profit design, distribution, retail and export wing. The two collaborate to make Industree commercially viable, self-sustainable and market oriented to ensure the success of their social mission of providing market for traditional crafts and supporting livelihoods. ICF is now exploring building livelihood for artisans based on MFIs, which would assist groups of artisans with micro loans to be used as capital for production of goods that Industree will market.
Pro Nature Organic Foods: Co-founded by Nidhi and Varun Gupta, Pro Nature's product range includes flours and grains, pulses, breakfast products, masalas, spices and sweeteners. Their products are 100% certified organic by an internationally recognised Switzerland based certification body IMO Control.
Orb Energy: An Orb Energy branch offers a wide range of solar photovoltaic systems for lighting and back up power, solar water heaters, solar street lighting systems, as well as energy efficient lights, fans and other appliances. Orb works with a range of banks offering financing for up to 5 years. Orb has established more than 100 direct-run and franchised branches in 5 states: Karnataka, Maharashtra, Kerala, Tamil Nadu, and Andhra Pradesh. Acumen Fund invested $1.14 million in Orb last year.
Rain Water Concepts: Ashoka Fellow Ayyappa Masagi started Rainwater Concepts in 1994 initially via water conservation experiments on his own fields in his native village Veerapura (Gadag District of Karnataka). Motivated by his success, Masagi began to further develop his ideas and share them with neighboring farmers. Increased success prompted him to expand those technologies beyond only farmers and embrace other sectors that could benefit greatly from improved water conservation technologies, such as industries and private homes.
Rangde: is bringing the concept of peer-to-peer lending to India. Partnering with existing rural Civil Services Organizations (CSOs), Rangde has enabled access to micro-credit at flat 8.5% for livelihood loans, compared to the average of 26% charged by MFIs in India. Their brand ambassadors are Nagesh Kukunoor, Raghu Dixit, and Waheeda Rehman. Unlike Milaap and Micrograam, Rangde is structured as a non-profit.
Rural Shores: India's largest rural BPO was started by a different kind of social entrepreneur. While Rural Shores is certainly using capital markets to create sustainable jobs in rural and Tier 2 towns, Murali Vullaganti and 5 other co-founders have put their founder equity into a charitable trust — so any future payoff will fuel their investments in philanthropic endeavors. They also have ambitions to create hubs in every rural district.
Samhita Academy: An innovative school started by Infosys' CEO family foundation. 25% of its student population are from disadvantaged families; on-campus hostels complete with 'house-mothers' and support staff complete the nurturing and mentoring experience. Read more about Samhita here – trailblazing the RTE path years before it became a law.
Selco Solar: Founded in 1994 by Harish Hande, to date Selco has sold, serviced, and financed 135,000+ solar home lighting systems. Selco currently employs about 170 employees in Karnataka and Gujarat spread across 28 energy service centers. A few months ago, we wrote about Hande's $10 million fund for sustainable energy enterprises here and here.
Simpa Networks: With an innovative (and possibly a first in India), Simpa's Progressive Purchase platform takes already affordable solar systems from Selco and provides pay-as-you-go pricing models. Once the prepaid consumption is exhausted, the solar home system is temporarily disabled until another payment is made. Once the consumer has fully paid the total purchase price of the product, full functionality is restored and the product is permanently unlocked. I interviewed Michael MacHarg and Jacob Winiecki (two of Simpa's co-founders) at their Koramangala office a few months ago and, yes, a detailed post is overdue.
[Stealth-mode medical devices / diagnostics startup] I keep bumping into the two co-founders (and their first engineering hire) at the social enterprise happy hour events — one a French-Canadian (from MIT), the other an Indian with a Harvard MBA. Shrouded in secrecy.
Sustaintech India: Maker of the PYRO line of fuel-efficient and smokeless commercial cook stoves. Sustaintech currently targets the commercial market that a) uses and pays for wood for fuel and, b) has experienced reverse migration away from other fuel types that are more expensive or less efficient. This market includes owners of small roadside eateries, tea shops, sweet shops, snack shops, snack-making co-op members, etc.
Ujjivan: Founded by Samik Ghosh, Ujjivan is Bangalore's other famous urban-focused MFI with 1 million+ customers across 20 states and 299 branches. Boasts a repayment rate of 98.32% over a total disbursal of Rs. 31,558+ million.
Vaatsalya Healthcare: India's first hospital network across Tier 2 and Tier 3 towns, Vaatsalya currently has fifteen hospitals across Karnataka and Andhra Pradesh. Vaatsalya's hospitals are 50-70 beds in size with neonatal Intensive Care facilities, Operation theatres, Maternity Room, Intensive care facilities, a mix of general rooms (dormitory style), and private/semi-private rooms. We wrote about Vaatsalya's affordable and high quality formula last year.
P.S. If you are reading this sometime after 2019, you'll want to read the 2020 redux version of the same.