Firang Invasion of India's Social Enterprise Ecosystem
4 mins
As you are reading this, an impassioned group of 500+ individuals from various walks of life would have descended upon Taj Land's End, Mumbai for Sankalp Forum – India's largest social enterprise conference. By 'various walks', I mean social entrepreneurs, impact investors, strategy consultants, investment advisors, and media.
A first-timer at the conference might be nonplussed by the sheer number of firangs. While some may be visitors, many are already working in India – as social entrepreneurs, venture capitalists, or consultants. I noticed this trend at the last few social enterprise conferences I attended.
The trend was notably pronounced earlier this week in Bangalore. At the monthly Social Enterprise Happy Hour, at least half the folks who showed up were Americans or Europeans – I kid you not! Here are just some of the folks I met:
Mike MacHarg, co-founder of San Francisco/Bangalore-based Simpa Networks (pay-as-you-go solar home lighting solution for Bottom of Pyramid households). Mike has been in Bangalore for 3 years.
Mark, a Bain consultant from New York on a 2-month assignment to the Bangalore office of Embrace (maker of low-cost infant warmer for the developing world). Mark is seriously interested in a longer Bangalore stint.
Peter Steve Hardgrave (thanks for the correction, Peter@Driptech), a very tall American currently fundraising for an education-focused startup that targets private schools in rural and semi-urban areas seeking loans of 1-10 lakhs.
Jeff Schmidt, a California-native who moved to Bangalore last year with his wife and one year old son. Schmidt's wife leads HR for Bloom Energy's Bangalore facility. Schmidt is a 'volunteer' with Simpa Networks because he doesn't have an Indian work permit.
Then there were the visitors…
Sam White, co-founder of Boston/Pune-based Promethean Power Systems (maker of rural refrigeration systems for off-grid and partially electrified environments).
Jon, an angel investor from Switzerland with two impact investments in India.
April Allderdice, CEO of Seattle-based MicroEnergy Credits, on a visit to their Bangalore regional office.
Troy Swanson, an American philanthropist who shuttles between Amsterdam and Madrid and opens new schools for Bangalore slum kids every 3 months through a unique fundraising model.
What is going on here?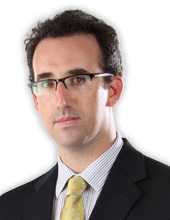 Mark Kahn (of Omnivore Capital and Godrej Agrovet fame) jokingly calls this the firang invasion – an American revenge for the millions of desis who immigrated to America in the last two decades. Kahn, who grew up in the Hillcroft (Little India) neighborhood of Houston, tasted pani puris for the first time when he was eleven. When he graduated from Harvard with an MBA in 2006, a career in India held more exciting prospects than staying in the motherland. His move to India turned out to be relatively painless because his wife is an Indian-American with Bengali roots. After four years in Mumbai, Kahn is arguably a bigger authority on the city's restaurants and hotspots than most locals.
There are striking parallels between Kahn's and Sean Blagsvedt's journey. Blagsvedt moved to Bangalore in 2004 as part of Microsoft Research India's founding team. In 2007, a Duke University study on rural poverty alleviation provided him the epiphany to start Babajob – a marketplace for urban Bottom of Pyramid jobs. Babajob recently crossed the milestone of 250,000 job seekers. There's little danger of Blagsvedt decamping to America anytime soon because, in his own words, "I'm married to this beautiful woman who thinks Malleswaram is the center of the world!"

Alan Rosling, once a Special Advisor to British Premier John Major, has been in Mumbai since 1998 – first as Chairman of Jardine Matheson Group and later as Executive Director of Tata Sons. In 2007, he co-founded Kiran Energy, a rising player in the nascent Indian solar market with 75 MWs of solar contracts and a majority stake in Mahindra Solar One (joint venture with Mahindra Group).
DripTech is an international water technologies company based in Silicon Valley, with offices in Pune and Beijing. Their founder and CEO, Peter Frykman, moved to Pune last year.
So why are so many firangs making a beeline for India?
The development sector has always been of interest to Americans. President John F. Kennedy's launch of the Peace Corps program was probably the earliest kindling of that interest. In the last decade, inspiration has come from the likes of MIT-headquartered Poverty Action Lab (notably Abhijit Banerjee and Esther Duflo), University of Michigan's CK Prahalad, and Cornell University's Stuart Hart. More recently, Stanford Business School established the Stanford Institute for Innovation in Developing Economies (SIIDE) with a $150 million alumni gift.
Whether you want to replicate a successful Randomized Control Trial or model a social enterprise on Stuart Hart's Sustainable Value Framework, the market for social enterprises is the world's poor. And guess what? India happens to have a disproportionate share of the world's poor. Mystery solved.