3 Pictures, 1 Video and a Superpower Wannabe
1 mins
You can probably surmise what the 3 pictures are all about. Scroll down just a bit and any lingering doubts will be dispelled by the 10 second video.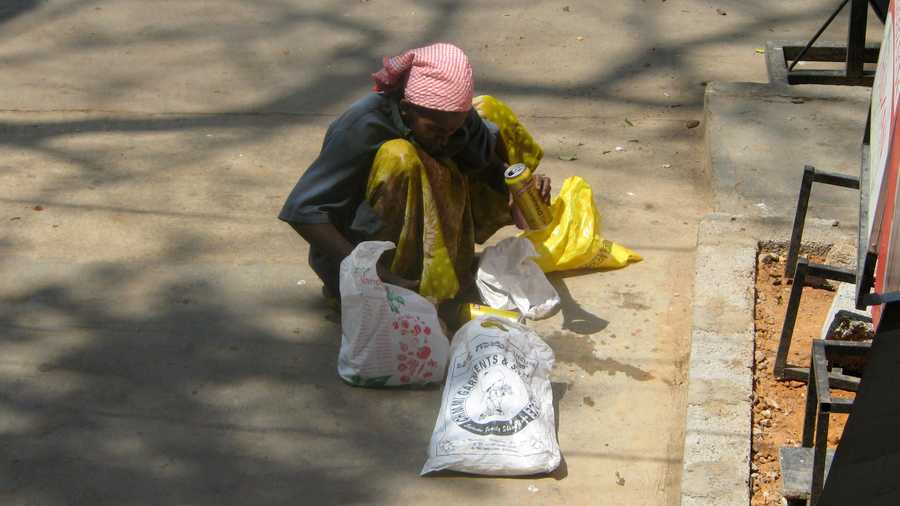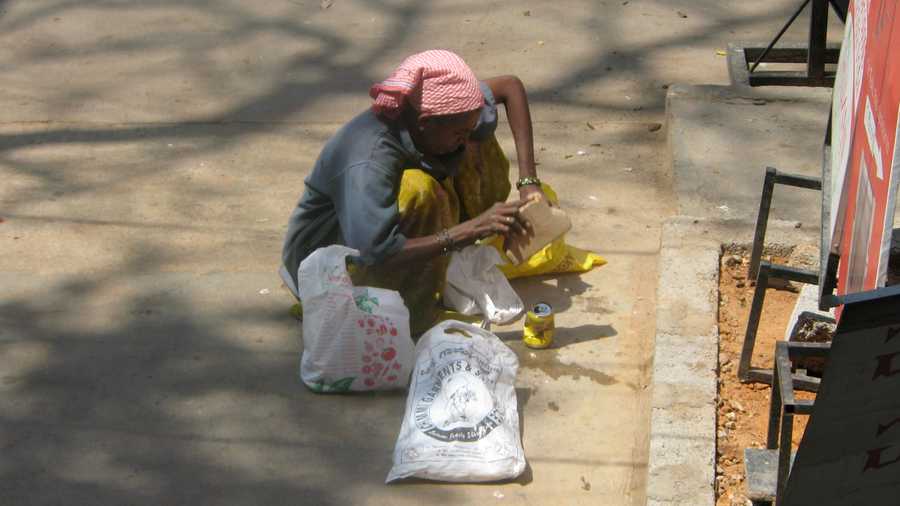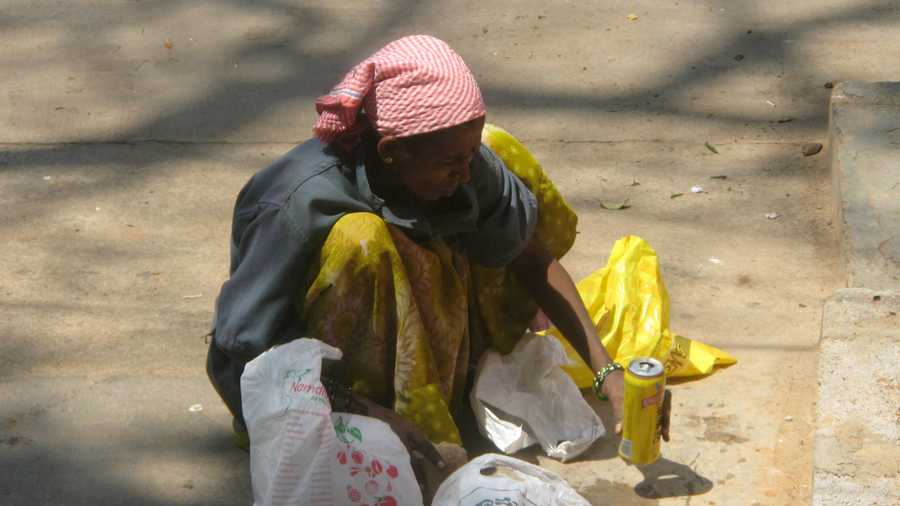 ….
….
….
….
….
….
….
….
This scene played out in front of Costa Coffee in Koramangala 5th Block. The woman is one of Bangalore's numerous BBMP workers – responsible for sweeping the sidewalks, collecting trash from residential neighborhoods, ferrying it all to a spot where it gets loaded onto a BBMP truck. Not everything gets loaded on the trucks. Some (like the Kingfisher beer cans) can fetch extra money in the recyclables market. This woman took about 3 bags of cans and 'optimized' them into one bag.
No – I am not presenting this as a bizarre example of jugaad.
These days everybody and their brother is writing about India as an emerging superpower. Next time you read one of those articles or hear someone gushing about it at a social gathering, just point them to this little cog in Bangalore's waste management workflow. In short, no danger of India becoming a superpower.. anytime soon.