TechSangam turns one year and 17 days old
4 mins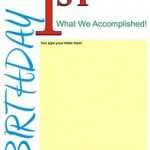 March 3, 2011 was my last day with Adobe India. Eight days later I wrote the first TechSangam post – Evolution of the human race – an inspiration post based on Arthur C. Clarke's 1954 classic Childhood's End. The blog progressed in fits and starts in the first 2 months but it really got its mojo (and a fresh dose of inspiration) after 2 days at Sankalp Forum.
Quick blog stats
Excluding the current commemorative post, the blog is batting n.o. at 152 posts. A nifty WordPress widget informs me that I have churned out a total of 121,355 words at an average of 798/post. There were at least 4 posts that were "picture blogs" so the correct average is closer to 820. In the first few months, my posts were definitely long – closer to the 1000 words mark. In the past 6 months, I've been making a conscious attempt to keep it within 800 words.
The nifty widget also produced a useless (but funny) statistic – 20 hours 13 min 33 seconds. That's the amount of time it would take if you were to read the entire collection of 152 posts. No guarantees about your mental and emotional state if you were to attempt that feat!
94% of the posts were written by me. A 7-part series on Commodity cooperatives in draught-prone regions by parallel social entrepreneur Dr. Trilochan Sastry, the PRS story by Yogesh Upadhyaya, and No-frills savings for MFIs by Srijan Kaushik were the guest posts. Clearly, I need to do a far better job in converting guest writer 'leads' to 'conversions' 🙂
The chronological post count for the first 12 months reads thus: 6-7-14-11-16-13-18-11-9-9-15-15.
Qualitative Recap
When I started the blog a year ago, I expected that a majority of posts would spotlight on social entrepreneurs (either of the social enterprise kind or the NGO/CSO kind). I didn't meet that expectation and you'll soon see why.
My initial goal was to get to 5 posts per week within 3 months. I believe I did get there — but the streak didn't last too long. And then it became a pattern of sorts — hitting the magic number of 5 — and unable to hold for longer than 2 weeks. There's no magic to the 5/week number — setting the expectation for your loyal readers that there'll be (at least) one new post every day is the hallmark of all popular blogs.
Since I was under a daily gun of publishing a post, it was simply impossible to interview an entrepreneur, do related research, and write the narrative — all in one day! Of course I had a pipeline of entrepreneurs whom I had already interviewed. For most of the posts, these 3 steps would take place on multiple days – sometimes the last step would occur weeks later. This was ONE of the reasons why my weekly target of 5 posts came in conflict with my other goal of maximizing stories of social entrepreneurs. The second reason was that I wanted to write about other topics too — my take on social enterprise news, patterns I was beginning to see, key insights from Banerjee and Duflo's wonderful world of Randomized Control Trials, impact investing, etc.
What Next?
More blogging of course. The weekly target still stands at 5 but I'm hoping there'll be more weeks when I'll hit that target. My writing efficiency has improved (believe me!) so I'm cautiously optimistic. Not sure if my writing quality has improved – all I can promise is that I believe in kaizen – you guys will ultimately see the results (if they are perceptible).
I keep getting asked why I started TechSangam. The answer still is that "I passionately believe in the huge potential of social enterprises to lift millions of Indians out of poverty." My perspective may have changed a wee bit in that social enterprises are not standalone entities – some of the most successful enterprises are those that have healthy partnerships with non-profit organizations. More on this in a separate post.
Ideal Blogging Week
An ideal TechSangam blogging week would look something like this:
One or more social enterprise drill-downs
One field report or a migrant chronicle
One example of ISR (individual social responsibility)
Spotlight on social enterprise jobs – a focused subset of this
Latest on The Ugly Indian
Spotlight on a recent social enterprise news story
Happy blogging to me! Happy reading/commenting/conversing/ISR'ing to all of you! Thanks for engaging with me on this blog's journey of exploration, awareness building, evangelization and positive action.