Global Journal's Top 100 Best NGOs – an India Commentary
4 mins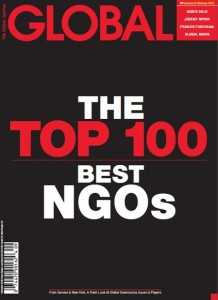 The Global Journal released its inaugural Top 100 Best NGOs list. I read about it in this DNA article which focused more on the fact that (gasp!) Bangladesh had beaten India in the NGO sector and thus, put a question mark over the hype surrounding the role played by the sector in the country. Bangladesh's BRAC, which happens to be the world's largest NGO reaching a whopping 110 million people globally, is #4 on this list while India's best ranked NGO (Barefoot College) is at a 'lowly' #15. However, for Indians who think of Bangladesh as competition, seven Indian NGOs figured in the top 100 list compared to two for Bangladesh. Here's an overview of the seven Indian NGOs and a few others in the Top 100 that have a significant presence in India.
The Seven Indian NGOs
Other NGOs with significant Indian presence
Ranking Methodology- Step #1: compilation of an exhaustive list of 1000 possible NGOs.
Step #2: first round group review resulted in a 'short list' of 400.
Step #3: second round group review resulted in an unranked Top 100.
Criteria at every step included:
Innovation
Effectiveness
Impact
Efficiency & value for money
Transparency & Accountability
Sustainability
Strategic & Financial Management
Peer Review