Social Enterprise Jobs in India – Who's Hiring?
5 mins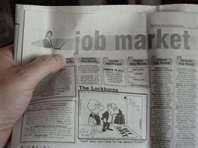 A few months ago, a 2nd year MBA student from Mumbai (let's call him "Nikhil") emailed me asking for advice/leads on the social enterprise sector. Nikhil had some exposure to the social enterprise sector and, when I last met him, was looking at "regular MBA" jobs as well. My immediate response was to send him a list of mature social enterprises (a subset of this list). I omitted to tell him that Selco's Harish Hande has an allergic reaction to MBAs. Then again, with Hande moving away from a hands-on role at Selco to his $10 million fund for sustainable social enterprises, perhaps the MBA embargo has been lifted. Quips aside, I intended to write this post as a longer response to Nikhil's email. Thus ends the prologue.
What do the search engines tell us?
Precious little. Just try "social enterprise jobs india" in your preferred search engine and sit back — you'll be underwhelmed. It's not because social enterprise jobs are buried deep within the Deep Web. Clearly the sector is not big enough to warrant an equivalent of iimjobs.com and mbajobs.com. Not just yet (at least that's how we "social enterprise bulls" view things).
The top Google result for "social enterprise jobs india" is ThinkChangeIndia – the most recent listing in its Jobs page is dated Feb 10, 2012 and the 10th most recent listing is dated April 24, 2011. The second Google result is the most useful – a Jan 2010 socentex.com blog post that lists the Top 5 job boards for social enterprises (globally). Barring SocialEdge.org, none of the other results have anything to do with social enterprise jobs.
NextBillion, SocialEdge and idealist
A quick perusal of the India-based jobs on these sites (as of Feb 28, 2012) showed NextBillion (at 11 listings) and idealist (at 23). SocialEdges and JustMeans had no jobs listed for India. The listings on NextBillion were for Monitor Inclusive Markets (Strategy Consultants & Chief of Staff), Hubli-based Nextdrop (Technical Lead), New Delhi-based Gram Vaani (Technical Staff Member), MFIN-Gurgaon (Research & Analytics Manager), Grassroots Business Fund (5-month internships), and VOICE (Executive Director & other roles).
The three most interesting jobs from idealist's results are Development Associate ( Mumbai-based Room to Read), Innovation Trial Manager (for Africa-based One Acre Fund that wants to enter India), and M&E Associate (Model Districts Project).
Aren't these social enterprises hiring?
Turns out many of them are hiring. Jain Irrigation's Careers Page lists tons of openings across functions (Business Development, Marketing, Sales, Agronomy, and Horticulture). Similar story at Champion Agro. Envirofit is hiring a Director (Communications & PR) and a Global Carbon Programs Manager. Husk Power Systems is looking for gurus of turbo-charged Internal Combustion Engines and Selco Solar is looking for interns.
Social Enterprise Jobs on Naukri
Given the low awareness of social enterprises among mainstream job seekers, we also need to look at the top 2 Indian job boards. Naukri organizes its job listings into 58 industry categories of which the following 4 are of interest to us:
Agricultural/Dairy – 370 listings
Education/Teaching/Training – 4598
NGO/Social Services – 269
Water Treatment/Waste Management – 320
These numbers perhaps over-represent social enterprise jobs so I did the next level drill-down for the hiring companies within these categories. This exercise has been hugely educational to me since it uncovered social enterprises one doesn't normally find on the Sankalp Forum or Villgro circuits.
The Agriculture/Dairy category has openings from the following social enterprises – Suvera Technologies, VCare Consultancy, Makhteshim-Agan, DS Group, Mehsana District Co-op Milk Producers Union, Netafim Irrigation India, Suguna Poultry, Rural Management Consultants, Unicorn Nutrition, GMR Infrastructure (Irrigation), Husys Consulting, Sheel Biotech, Krishi Rasayan Export, Macro Dairy Ventures, ICICI Lombard Rural Insurance, Krishi Vigyan Kendra, and Lakshya Strategic Consultants. This short list was just from the first two pages of results and there are several headhunter too, so there are more social enterprises in the Agriculture/Dairy sector.
The NGO/Social Services category lives up to its name. There were no social enterprises erroneously categorized there. Global Vision, Save the Children, and Akshaya Patra Foundation appear to be the top employers, at least in Feb 2012.
Hope Nikhil and his ilk find this post to be useful. The Education/Training and Water categories hold much promise and a detailed exploration will be the subject of a subsequent post. Stay tuned.