Calling bullshit on Forbes' List of Top 30 Social Entrepreneurs
4 mins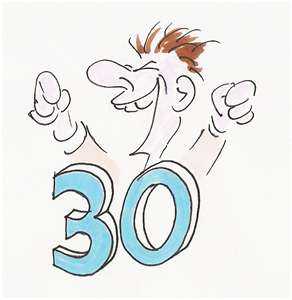 Normally I don't pay much attention to Top [X] rankings. Maybe today was a slow news day. Maybe I just returned from Villgro's Unconvention and am still chewing the cud so am hyper-sensitive on who is(isn't) a social entrepreneur, what is(isn't) a social enterprise. Scott Anderson's article on NextBillion alerted me to this freshly released Forbes List of Top 30 Social Entrepreneurs. And boy! was I in for a shock?
Five impact investing firms (Ignia, Root Capital, Enterprise Community Partners, Gray Ghost Ventures, and Acumen Fund) in the list. I have nothing against impact investing firms – heck! I believe there need to be more of them. But impact investors are NOT social entrepreneurs. In the preface to the Top 30 list, Forbes' Helen Coster writes: We're defining 'social entrepreneur' as a person who uses business to solve social issues. That's the most laissez-faire definition I've encountered in my 8 months researching and writing about this space. One begins to appreciate why the folks at Stanford Social Innovation Review made the case for a rigorous definition (see our take on defining social entrepreurship for context). I'm willing to let Coster's definition stand for the sake of this argument but, seriously, nobody confuses a social entrepreneur with an impact investor. That's like saying… err… a venture capitalist is an entrepreneur. I can only speculate that since the Forbes cover feature was on Jacqueline Novogratz, perhaps the writer felt that the overall narrative would flow better if Novogratz were also in the Top 30 List.
Err.. could the methodology be a bit more detailed please? Listing the panel of five experts is a necessary but not sufficient condition to understand what kind of criteria were used to come up with the list. Phrases like "leading innovators across health, education, finance and other sectors" and "I selected several people as well" don't evoke much confidence. The last phrase makes for a very interesting discretionary cop-out, especially when we don't know the social enterprise credentials of the writer. Am I splitting hairs? Heck yeah. This is a Forbes list, not the Timbaktu Journal of Do Gooders!
Non-profits are not social enterprises: Thirteen of the individuals in the Top 30 list are running non-profit organizations, they are for-profit enterprises with a social purpose (a definition implied even by Coster's laissez-faire definition – "a person that uses business to solve social issues".) Some of them claim to have a self-sufficient business model and I don't deny that. But, by that token, any non-profit that does annual fundraising (and meets its target) can make this claim, right?
US-centric list or global? The implication is that it's a global list but fifteen of the organizations have their operations entirely in US. Only three of the organizations are headquartered outside US!
Rookie vs. established entrepreneurs: The founders of D.light (a 3 year old off-grid solar startup) are on this list but Selco's Harish Hande (an off-grid solar enterprise with an outstanding 16 year track record) is not. Unreasonable Institute, 2-year old accelerator with an interesting mentoring program, is on the list. 5-year old charity:water is on the list, so is 20-year old TeachForAmerica and 10-year old Acumen Fund so it's hard to draw any conclusions on this front.
Aided recall anyone? I've been tracking, researching, and writing about the social enterprise space full-time for eight months now. Granted, it's only eight months and the focus of my blog is India but my reading has been global. From this list of 30, I've previously heard of only nine (specifically these nine – KIPP, Unreasonable Institute, D.light, Kaboom, charity:water, TeachForAmerica, Acumen, Gray Ghost, and Room to Read). Who knows what the right aided recall number is for a social enterprise watcher like me? Perhaps a low number suggests the list is chock-full of undiscovered gems? More likely, my aided recall is low because of point #4 – that the list is largely a US-centric list masquerading as a global list.
I started this post late morning, it's now close to my bedtime and I'm about to click on the Publish button. Fresh from my perusal of Om's ten simple rules of blogging (rule #7), I did proof-read the article and reflected again on why it's important for me to write this post. I still stand by the six points (a mixture of critique and befuddlement). Hope Helen Coster will engage in a conversation.Disclaimers:- I have nothing against Novogratz, Acumen Fund, or any of the impact investors in the Top 30 List – I love what they do and wish their funds could be larger so they could make more investments.
I have nothing against any of the non-profit and social enterprise organizations in the Top 30 List. Keep up the wonderful work!