Stanford Graduate School of Business Launches Institute to Alleviate Poverty
4 mins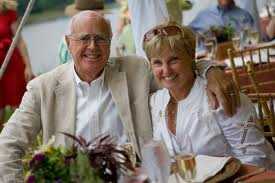 The Stanford Graduate School of Business (GSB) has established the Stanford Institute for Innovation in Developing Economies (SIIDE) with a $150 million gift from Dorothy and Robert King, Stanford MBA Alumni '60. The Kings made a $100 million gift to fund the Institute and have committed an additional $50 million in matching funds to inspire other donors to fuel Stanford University's commitment to alleviating poverty, bringing the total philanthropic investment to potentially $200 million.
The idea for the gift came out of home stays that founding donors Dorothy (Dottie) and Robert (Bob) King have offered to international students at Stanford for more than four decades. They witnessed first-hand the impact that education and entrepreneurship can have at both an individual level and a larger scale. One student, Xiangmin Cui, PhD '97, introduced Bob to his friend Eric Xu, who joined internet engineer Robin Li to launch a Chinese-language search engine. Bob, an investment partner at Peninsula Capital in Menlo Park, Calif., provided seed funding. He and Dottie were on hand in 2005 when the company, Baidu, made its debut on NASDAQ. The internet giant now employs more than 10,000 people in China. Another King home stay student, Andreata Muforo, MBA '09, from Zimbabwe, brought peers from her global study trip to Africa to the King home for dinner. "We heard how those first-hand experiences compelled some of the MBAs to return for internships in Africa," said Dottie King. "We saw the direct connection between the learning experience and the motivation to make change."
Areas of Focus
The work of SIIDE (pronounced and known informally as "SEED") will span three areas: research, education, and on-the-ground work work to support entrepreneurs and enterprises. Specifically, it will:
Conduct multidisciplinary research develop solutions to improve governance, education, and infrastructure.
Educate Stanford students from around the world as well as entrepreneurs, social entrepreneurs, managers, and leaders in developing economies to enable them to relieve poverty through effective leadership and problem-solving.
Build capacity on the ground to support action by entrepreneurs, managers, and leaders to scale their organizations and spur innovation.
Other Stanford Precedents
The school envisions that in addition to research, students will participate in a course at Stanford before undertaking a work experience in the field. The school already has pioneered this format, in collaboration with Stanford's Hasso Plattner Institute of Design, with Entrepreneurial Design for Extreme Affordability. In collaboration with in-country organizations, such as International Development Enterprises (IDE) and Proximity Designs, Stanford students have identified opportunities that sparked ventures such as d.light, a consumer products company serving people without access to reliable electricity; Embrace, a social entrepreneurship venture that brings low-cost infant warmers to premature and low-birth-weight babies in the developing world; and Driptech, a water technologies company that produces affordable, high-quality irrigation systems designed for small-plot farmers. A face-to-face and online curriculum also will be developed for in-country entrepreneurs, leaders, and managers to help scale and boost the performance of nascent or ongoing ventures.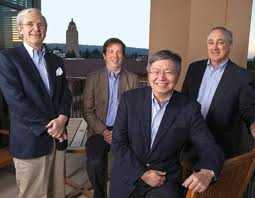 Key Folks at SEED
Hau Lee, a supply chain expert and the Thoma Professor of Operations, Information and Technology at Stanford GSB, will lead the Institute. A winner of the MBA Distinguished Teaching Award, he recently collaborated with Riders for Health to measure and demonstrate the impact of their work transforming the Gambian and Zambian health care delivery systems through the comprehensive management of national/regional fleets of vehicles.
Jesper Sorensen, Professor of Organizational Behavior, will lead the education and dissemination area. Srensen is a faculty director of the Center for Social Innovation at the GSB and teaches Poverty, Entrepreneurship, and Development, among other courses.
Jim Patelle, Professor of Public and Private Management, will lead the on-the-ground area (along with Bill Meehan). Building on his years of teaching Entrepreneurial Design for Extreme Affordability, Patell will manage programs aimed at partnering Stanford students with in-country organizations to develop new products and services. Following a period of coursework and preparation at Stanford, students will provide manpower and management support by working with startups, NGOs, and companies in-country. Students will investigate needs and execute solutions with partner entities on the ground.
Why this matters
I announced this news to my wife and she asked me why it mattered. Here's why it matters:
In 2003, Abhijit Banerjee and Esther Duflo cofounded the Abdul Latif Jameel Poverty Action Lab (J-PAL) at MIT Department of Economics. J-PAL is a network of affiliated professors in five offices united by their use of Randomized Control Trials (RCTs) to answer questions critical to poverty alleviation. Eight years and myriads of successful RCTs later, Banerjee and Duflo published the seminal book Poor Economics which is turning out to be a bible of sorts for practitioners of poverty alleviation. I expect the research arm of SEED to deliver similar insights and influence the whole ecosystem.
Housed in Stanford's Graduate School of Business, the institute's education charter will primarily target the MBA students — who can hardly be accused of lacking ambition — and will invariably draw some of them to take on the challenges in the developing countries.
You can read the detailed press release from Stanford University Graduate School of Business here.