Corruption cases against Indian government officials – current state
2 mins
Regular readers of this blog may have noticed a publishing hiatus during the Anna Hazare movement. Along with hundreds of millions of other Indians, I was following the ebb and flow of the movement and participating in numerous discussions on Twitter and Facebook. Some of my opinions became posts on my other blog. While the topic of 'corruption in high places' is not directly germane to this blog, the implications of major policy changes stemming from the anti-corruption movement will be felt by the key stakeholders of social enterprises, especially those working on Private Public Partnerships (PPP).
PRS Legislative Research, covered by guest blogger Yogesh Upadhyaya here, analyzed data on corruption prosecution cases from the websites of Central Vigilance Commission (CVC) and Central Bureau of Investigation (CBI) and created a research note. In this blog post, I'm reproducing the key insights from their research note.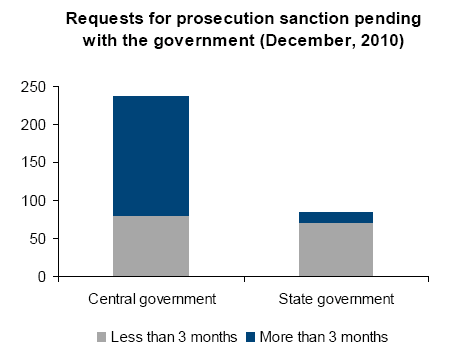 FINDING #1: Government has frequently delayed sanction for prosecuting officials
As of Dec 2010, Central Govt had not responded to 236 requests. Of these, 66% were pending for more than 3 months.
State Governments had not responded to 84 requests, of which 15% were pending for more than 3 months.
Prosecution of public servants can only be taken up after respective govt provides sanction. Provision purports to protect honest officials from harassment.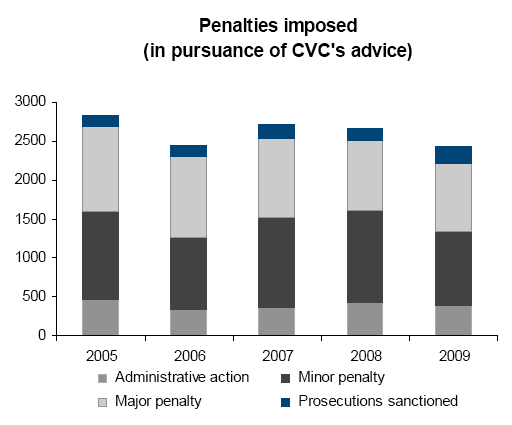 FINDING #2: While only 6% of cases taken up for prosecution, departmental penalties were given in 94% of those cases.
Between 2005 and 2009, penalties were imposed on 13,061
cases (averaging 2612 per year) based on CVC's advice.
Major penalties (include dismissal, reduction to lower rank & pension cuts) imposed in 4895 cases (annual average 979).
Minor penalties (censure) were imposed on 5356 cases (annual average 1071), and administrative action was taken in 1964 cases (annual average 393).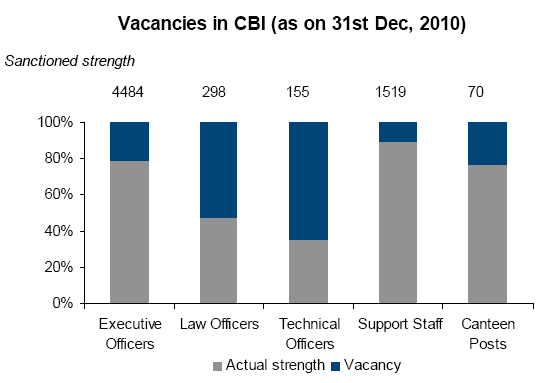 FINDING #3: CBI (the main investigating agency) is seriously understaffed.
As of December 2010, 21% of the sanctioned posts in CBI
were vacant.
This includes 52% of the posts of law officers, 65% of technical officers and 21% of executive officers.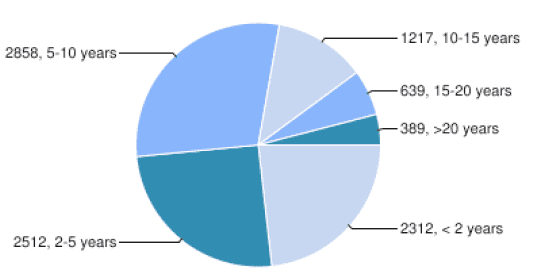 FINDING #4: Courts have been excruciatingly slow in deciding CBI cases.
As of end-2010, there were 9,927 CBI cases pending in courts.
Of these, 2,245 cases (23% of the total) were pending for more than 10 years.
50% of the cases were pending for more than 5 years